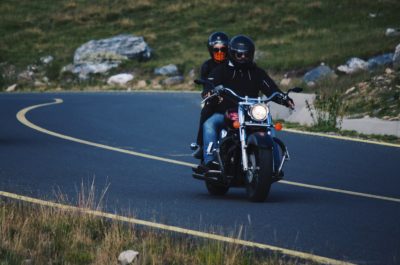 Queens Motorcycle Accident Lawyer NYC
If you've had a motorcycle accident, you need an attorney that knows motorcycle accident law inside and out.   Injuries are often severe and deaths are all too common, plus the laws are different for motorcycles than other types of motor vehicles.   Adding to the challenges, there is the perception that motorcyclists are daredevils that do not obey traffic laws.  Additionally, motorcycle cases are complicated, with some special laws and regulations that apply only to motorcycle accidents. We have been representing motorcyclists for more than 60 years, so we know everything about how to handle your case.
Queens Motorcycle Accident Lawyer NYC
It's obvious why Motorcycle Accident Injuries Tend to be More Serious
Motorcyclists' bodies receive the direct impact of other vehicles and/or roadway.
Motorcycles are less visible on the road.
Motorcycles are not as stable as 4 wheeled vehicles.
Motorcycles are smaller and lighter than other vehicles on the road.
Motorcycles are more vulnerable to defects in the road and weather conditions.
Queens Motorcycle Accident Lawyer NYC
No coverage under the motorcyclists' own policy for medical bills and lost earnings.
Not subject to the "serious injury threshold," can sue even for minor injuries.
There is Uninsured and/or Underinsured Coverage if a motorcyclist is injured by an uninsured vehicle.
Queens Motorcycle Accident Lawyer NYC
Due to bias against motorcyclists, the severe injuries that they often sustain and the complexities of the law, an injured cyclist needs the best lawyer in town.  At Wittenstein & Wittenstein, we've been handling motorcycle accidents more than 60 years, collecting millions of dollars for thousands of happy clients.  The best part is, you don't have to pay us a dime until we collect money for you.  Please call us for a free consultation at 718-261-8114.