HAVE YOU SUSTAINED AN INJURY FROM AN ACCIDENT?
There are two main types of injuries that a person can sustain in an accident: Physical and Psychological.  Physical injuries are the most common and can be minor, severe or catastrophic.  Psychological injuries can sometimes coincide with physical injuries, and in some cases be the only injuries sustained.  If you believe you have been injured physically and/or psychologically by the carelessness or recklessness or another person, it's a good idea to have a consultation with a personal injury attorney to find out if you can make a claim.
CALL WITTENSTEIN & WITTENSTEIN FOR A FREE CONSULTATION
PHYSICAL INJURIES FROM AN ACCIDENT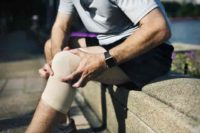 PLEASE USE THE "INJURIES" MENU ABOVE FOR MORE INFORMATION ABOUT PARTICULAR INJURIES FROM ACCIDENTS, INCLUDING WHAT SUBTLE SYMPTOMS TO LOOK FOR RIGHT AFTER AN ACCIDENT.  IF YOU HAVE ANY MEDICAL CONCERNS, YOU SHOULD IMMEDIATELY GO TO A DOCTOR OR HOSPITAL.  A PHYSICAL INJURY FROM AN ACCIDENT MAY BE MORE SERIOUS THAN IT SEEMS AT FIRST.
PSYCHOLOGICAL HARM CAUSED BY NEGLIGENCE OR RECKLESSNESS

THE PSYCHOLOGICAL HARM CAUSED BY NEGLIGENCE OR RECKLESSNESS OFTEN DOESN'T SHOW UP RIGHT AWAY.  SOME TYPES OF INCIDENTS SUCH AS FALSE ARREST OR SEXUAL HARASSMENT CAUSE A MORE OBVIOUS TYPE OR PSYCHOLOGICAL HARM, WHEREAS A FEAR OF DRIVING OR EVEN BEING IN A CAR CAN ARISE QUITE SOME TIME AFTER A SERIOUS TRAFFIC ACCIDENT.
What Can I Do When My Child is Being Bullied at School?
Admin
2019-01-22T17:22:17+00:00
Parents are very concerned when they ask, "My child is being bullied at school – what can I do?"  There is very much now that can be done, even when a school does not co-operate.  When you tell the school, "My child is being bullied at school," you may not get much action.  It could be that the school is not aware of their responsibility – they may need to be educated!  There are strong Federal Laws and even stronger New York Laws that require schools to monitor for and eliminate bullying.  It is well-established that bullying can cause depression, anxiety and eating disorders – it can even lead to suicide.
The burden on schools to prevent, notice and eliminate bullying has become very high.  A safe learning environment for all students is now a very high priority in New York, and throughout the country.  Despite the efforts of legislators to put pressure on schools to prevent bullying, it is still up to parents to hold schools responsible when they are lax in eliminating bullying.
There are some factors to consider when you suspect your child is being bullied:
Physical abuse is when there is an injury to a child's a child's body or to their property
Verbal abuse is when there "namecalling" or other types of verbal attacks, out loud or in writing.
Social abuse is damage to a child's relationships or reputation, such as rumors or the intentional exclusion from a group
The bullying is more actionable the more often it happens
The bullying is more serious if there is a real or perceived power imbalance such as a difference in strength or popularity
The bullying causes severe harm, including physical, emotional or psychological harm that requires treatment by a professional
FILING A COMPLAINT WITH THE SCHOOL
When you file a bullying complaint with your child's school, be sure to include the following information:
What you believe the basis of the bullying is, for example, race, gender, ethnicity, sexual orientation, disability, lifestyle, etc.
Include a description of the type of bullying, such as verbal, physical, sexual, rumors, social exclusion, cyberbullying (online,) etc.
List every person that is involved in the bullying.  Is it teachers, students or other personnel.
State where the bullying occurs, is it in school, in the schoolyard, after school or on the bus.
State how long it's been happening
Explain the harm that this has caused to your child, physical, emotional or psychological
List the names of all the people that the child has complained to.
EXAMPLES OF BULLYING THAT ARE ACTIONABLE UNDER FEDERAL CIVIL RIGHTS LAWS
Racial:  When racial slurs, threatening taunts or other actions are based on the race of a student.
National Origin:  When the harassment is based on a real or perceived belief about where the child or their families members were born.
Sexual Harassment: When students, usually girls, are taunted about the size of their breasts or other sexually related characteristics.
Disability: When a student is harassed about a real or perceived disability and called things such as "retard" or "cripple."
If you know or suspect that your child is being bullied at school, the first step is to speak to the parents of the likely bully and the school.  If nothing is being done to eliminate the bullying, you may need an experienced Child Injury Attorney to help you.  See our blog article on bullying at school and call us for FREE CONSULTATION.
Our Accident Lawyer Blog
Here you will find a wealth of useful information for victims of negligence, property owners, and safety buffs.  Negligence is carelessness, and when that carelessness causes an injury, a cause of action for compensation can arise.  Learn what you can for yourself and when an accident lawyer can help you.  We respond quickly to all comments, and will gladly take your phone call if you have any questions.  Our phone is answered by a real live human being who will let you know when an attorney is available to speak to you, not just bleep you over to voicemail.  (Occasionally, if we are very, very busy, our voicemail might pick up, but we'll call you right back.)
Learn how a top accident lawyer can show compassion for your situation and clearly explain all the options.  Please explore our blog and feel free to CONTACT US.
PERSONAL INJURY ATTORNEY
SERVING NEW YORK CITY, QUEENS, BROOKLYN, THE BRONX, STATEN ISLAND AND LONG ISLAND
FOR MORE THAN 60 YEARS
MY CHILD IS BEING BULLIED AT SCHOOL?
WHAT SHOULD I DO?
TAKE ACTION NOW
CALL WITTENSTEIN & WITTENSTEIN FOR A FREE CONSULTATION
YOU'LL BE GLAD YOU DID